Weighting Comforts creates handmade weighted blankets that provide comfort for those who suffer with anxiety, help people fall asleep faster, and stay asleep longer.
Press coverage
"It's a niche product with several competitors, including Weighting Comforts."
Forbes - January 25, 2014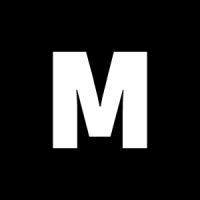 "Donna Durham, a former family therapist, founded the company last year after seeing how heavy blankets soothed anxious clients. "At first, I couldn't keep up with orders," she says. Durham...routinely sells to menopausal women as well."
Maclean's - January 20, 2016
"Durham compares the benefit of a weighted blanket to a key benefit of a deep tissue massage. "The pressure of the blanket helps release serotonin into the body. Serotonin is our feel-good hormone. It gives us a sense of well-being. Some of that serotonin becomes melatonin, which helps us relax and go to sleep," Durham said."
The Tennessean - December 29, 2016
People
Donna Durham, MMFT
Founder
Donna holds a Bachelor's degree in Home Economics Education and provides expertise in fabric selection, sewing construction, and product design. Her Master's Degree in Marriage and Family Therapy lends credibility to the Weighting Comforts brand and builds trust with their customers. As a therapist, Donna has personally witnessed the calming effects weighted blankets have on anxious clients.
Josh Durham
Co-Founder / Digital Marketer
Trevecca Nazarene University senior, Josh Durham is a cross-country and track athlete, student body vice president and a business management major graduating in May 2017. Weighting Comforts is a partnership between Durham and his mom; the business sells weighted blankets that are made by local refugee women and are marketed as helping to ease sleeplessness and anxiety. He plans to work for Weighting Comforts full-time when he graduates to take the business to the next level by pushing e-commerce sales and digital marketing.
Partners
Non-Profit
Sew for Hope teaches resettled refugees how to sew, providing them with an extremely marketable skill for the work force. Weighting Comforts employs refugees from Iraq, Syria, and Palestine. Their seamstresses now have income to send home to their families overseas or purchase homes and provide for their families stateside.
Testimonials
★ ★ ★ ★ ★
"I've had issues with falling asleep for years --not because of any particular health issues, but just because I've always been kind of a night person existing in a world of morning people. Over time I learned that heavy blankets were helpful for making me feel more sleepy when it was time to get some shut-eye. So when I saw this ad, I decided to take the plunge. At first I wasn't sure if I'd like it. I'm tall so I ordered the size large blanket, and the 20 pounds felt too heavy at first. But after only a night or two of use, it felt really cozy. I've been using it for a while now, and can say without question that this was an excellent purchase. It definitely helps me to fall asleep more quickly. I ordered the ivory dotted fabric which is quite pretty and really soft. And I love the fact that this company employs refugee women. Thank you so much! I ordered the blanket for my husband, who has been experiencing night time panic attacks and anxiety over the last couple of weeks - I read about this blanket and ordered him one on Tuesday last week and did not realize until after I placed the order, that it would take 2-3 weeks to receive - I panicked a little because I really wanted him to give this a try before succumbing to anxiety meds. I wrote a quick email asking how much expedited shipping would cost and did not receive a response - BUT the next day I got a shipping notice and it was on my doorstep on Friday. My husband has been using his blanket all weekend and is FINALLY sleeping again!!!! This blanket is the amazing and your company is the BEST!!! Well, Rachel, I can tell you I absolutely LOVE my blanket. I have slept at least 7 1/2 to 8 hours a night and I don't ever remember sleeping that long.... My feedback would be a TEN! "
Robin Lewis
★ ★ ★ ★ ★
" I just bought my second blanket for a pregnant friend who has anxiety attacks. The first one went to my daughter. I discovered weighted blankets by accident as I work on a brain injury unit as a RN. The pediatric patients go through a neurological reaction called "storming" and are given weighted blankets to calm them and stop the involuntary fight or flight reaction. My daughter suffers from severe PTSD after surviving a life-threatening assault at school. When the package arrived she happened to be in the middle of a flashback, so I ripped the box open and laid it on her. The flashback instantly stopped. While it hasn't cured the PTSD, it is one of the most effective tools we have come across yet to help ground her to the safety of the present. She sleeps with it every night now and we frequently put it on her when she is suffering from flashbacks and anxiety during the day. I love that you use the refugees too!"
Mandie
★ ★ ★ ★ ★
"Ms. Durham: I've waited about a month to make sure I wasn't making this up. My central apnea started in late 2003 after 2 epidural steroid shots in my low back. After the 2nd I experienced many health problems, including apnea. Not sort of apnea, I've had 7 or 8 sleep studies, I'm treated by the Department Chair of Neurology who has received national recognition, and have been treated at the Mayo Clinic 4 times. I can't tolerate a bipap mask (too long a story) which sometimes helps central, they don't know why. I've tried probably 10 medications, none do much. I've never gotten into Seroquel or heavy duty stuff. My law partner (warning, you will get a letter from a law firm, just me) saw the article in the WSJ and I researched the vendors. I was helped by your credentials as a therapist. My sister is a long-time LCSW and I thought that you would not sell me something that was a joke. In the last month I think I have had only 1 night that I had trouble getting to sleep, i.e. 2 hours before I could sleep. However, I think with all the others I've gotten to sleep in a few minutes. This is in contrast to the years before in which it was 3-4 times a week, sometimes getting to sleep (after 1.5 mg Klonopin) at 3:00 a..m. to get up and be a lawyer at 6:00 a. .m. Yes, my life was torture, I've had 10 good nights in 12 years--that's after all this treatment. I'm not quite stopping strangers on street corners, but close. I will take my comfort to my next appointment with my neurologist. They have support groups, but I'm afraid that's in the Spring once a year. I just can't tell you how you've changed my life for the better."
Tim Harlan, Columbia, MO.